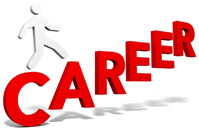 The school offers a conducive and employee friendly work environment so as to motivate its employees to give their best. We at SGS understand and respect everyone's need to balance personal and work commitments. We believe that an employee with work-life balance will be a motivated and committed contributor. Mainly, there are opportunities for teachers, who facilitate all round development of students and of course the administration, which strengthens the central functions of teaching and learning.

To encourage the staff to lead a healthy life-style, SGS regularly organises fun-filled activities, exercise classes, health talks, "eat with your family" day and a Staff Appreciation cum Celebration event. These activities help employees to unwind and offer opportunities for interaction and bonding amidst a culture that encourages diverse views, creative thinking, learning and sharing.



Current Openings (MAY 2017)



Inviting applications from FEMALE candidates for the following posts. Candidate should have excellent academic record, experience and proficiency in English.

Incharge ( Pre - Primary School)
Five years experience of Teaching as PRT / Incharge in a public school.
T.G.T. - English
P.R.T. - Hindi, Science, Social Science and Classes I & II (All Subjects)
Activity Teacher
Physical Education, Dance (Indian and Western), Western Music and Theatre.
Nursery Teachers
Graduate, trained from recognized Institution.
Special Educator
Nurse
Degree/Diploma in General Nursing from a recognized institute
Receptionist cum Office Assistant
MBA / MCA


Note: Qualifications, Salary & Age as per Rules. Candidates qualifying through distance education need not apply. Apply on the prescribed form available at the School reception / School website (www.sachdevaglobal.in) within ten days.

Venue for Interview:

SACHDEVA GLOBAL SCHOOL
Sector - 18A, Phase - II, Dwarka,
Opp. Metro Station Sector-12,
New Delhi - 110075

Email: info@sachdevaglobal.in
Tel. No.: 28032150, 28032828